[PyMCon Web Series] Scalable Bayesian Modeling
Speaker: Sandra Yojana Meneses
Event type: Live webinar
Date: March 28, 2023
Time: 16:00 UTC
Register for the event on Meetup
Talk Code Repository: On GitHub
NOTE: The event is recorded. Subscribe to the PyMC YouTube for notifications.
Abstract of the talk
PyMC has now multiple options to boost its performance (JAX support, training on GPUs, etc). The library is widely known for being easy to learn and for its great documentation, but it's not always seen as a performant tool. The goal of the blog post is to present a benchmark where we can show that PyMC can work with large datasets and different approaches to do so. The blog post will be accompanied with reproducible code so that we can add/update metrics when there are substantial changes in PyMC or other libraries. Users will be able to compare their own models using the code provided in the blog repository.
Content
Welcome to the fourth event of the PyMCon Web Series! As part of this series, most events will have an async component and a live talk.
Blog Post
Sandra has written a blog post, which is accompanied by a full repository where you can test out the performance of your models. You may find the notebook here which includes both the code and instructions for getting thing up and running on Colab.
Try out your models and share the results in this thread
Sandras Interview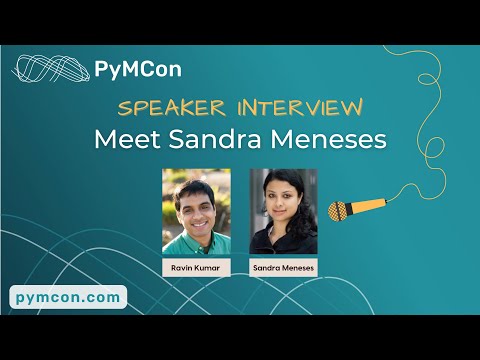 Sponsor
We thank our sponsors for supporting PyMC and the PyMCon Web Series. If you would like to sponsor us, contact us for more information.
Mistplay is the #1 Loyalty Program for mobile gamers - with over 20 million users worldwide. Millions of gamers use our platform to discover games, connect with friends, and earn awesome rewards. We are a fast growing profitable company, recently ranked as the 3rd fastest growing technology company in Canada. Our passion to innovation drives our growth across the industry with the development of new apps, powerful ad tech tools, and the recent launch of a publishing division for mobile games.
Mistplay is hiring for a Senior Data Scientist (Remote or Montreal,QC).